Aloha Friends! Today is the half-way mark in the Advanced Rolfing training and so far, it has been amazing!!!! Such a wonderful group of international students/ practitioners who I am learning so much from.
A couple of days prior to arriving on Kauai for this training I learned that my beloved teacher Emmett Hutchins (Ida Rolf's first anointed teacher) was not going to be able to fully participate as he was being treated for pneumonia and cancer cells were discovered in his  upper right lung.   I have had the chance to sit with Emmett one on one as well as gather around him as a group, listening to his amazing stories of Ida and gain valuable pearls of wisdom.    I am so grateful that I am able to have these precious moments with master Emmett  ♥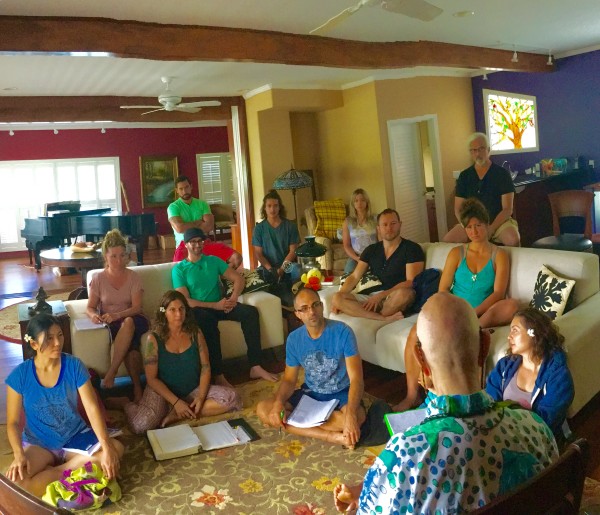 There are 3 more weeks to donate to my campaign and receive perks (Rolfing Sessions ++) that never expire ツ
https://www.gofundme.com/iloveyouthankyou
I am already feeling so inspired and I know that my work will continue to grow and expand as we move into the second half of the training and beyond.   ♥   No donation is too small.
Thank you so much for your support! Please join me in holding Emmett in the light and sending him boundless love.
Mahalo for your kokua, Ali
If you prefer to make an off-line donation you can send a check to:
Ali Grabel
PO Box 844
Makawao, HI 96768