Have a Life You Love!  
Are you struggling and frustrated with your life, your body your health?

I work with people who say that they want big changes in their lives or it seems like no matter what they try, they still find themselves stuck and not reaching their  goals, or resolving that "problem". In general they are sick and tired of being sick and tired.
You can have a life that you love!
Change is possible.  If you are in pain: physical, emotional, mental…You do not need to be! If you want to fine tune your already well maintained and healthy being; you can! Change is always happening. This is the primary foundation for all my work. We are not static, we are plastic electromagnetic and we are constantly changing and resetting!  My clients experience more fulfilling lives and relationships, shifting limiting beliefs, behaviors and posture that keep them stuck and instead adopt the practice of positivity in high repetition – filling themselves with vital, nourishing and supportive habits.  These shifts happen naturally and and effortlessly while working together and create new possibilities for success, active ease and possibility; which leads to happy, fulfilling long lives.
  Change Work and Re-patterning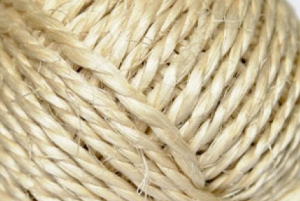 Build successful strategies for health and vital living

Create permanent solutions for complete well-being

Relieve Chronic Pain!
Stop unwanted patterns and behaviors
Be successful with ease and balance in all that you want for yourself
Greater self-confidence and inner-peace
LEARN MORE ABOUT ROLFING, A SCIENTIFIC METHOD FOR RELIEVING PAIN AND INCREASING YOUR VITALITY CLICK BELOW AND SIGN UP FOR A FREE CONSULTATION ツ Aloha

c
You are not alone. 
Healthy, happy, pain-free and having everything that we want is the key to having the extraordinary life that we all are striving for; when having dreams and realizing them to come true is ordinary rather then extraordinary.  When all the pieces of the puzzle come together and we are no longer holding in the same pattern, we can finally be content – at home in our body.   Most people, most of the time struggle with themselves to achieve a state where everything flows easily. Most of us want to wake up tomorrow and have at least one thing be different.  While working together, we will work toward restoring your natural flow of ease and relaxation while improving the quality and dynamics of all human system relationships – Homeostasis, Peace.
Life's Sweet. Live Better.
Lots of Love and Aloha,
Ali